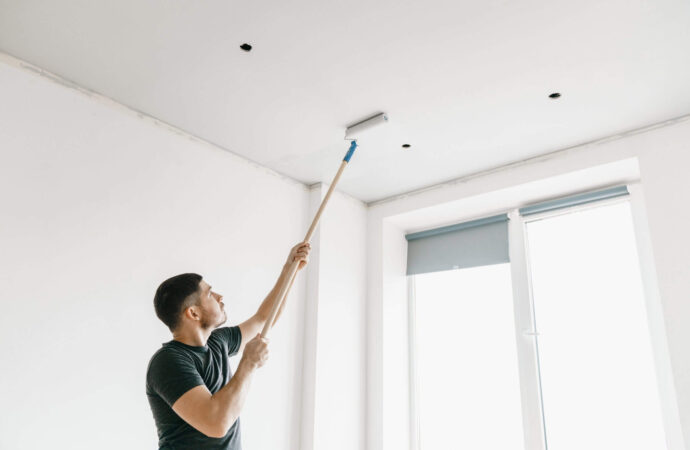 You might want your ceiling to have a smooth ceiling finish after you have completed the renovation. These are some options you have to give your space that quality finishing touch.
Drop Ceiling Installation
Drop ceilings are the most popular basement ceiling option. Drop ceilings come in many styles and are easy to install. They are easy to install because they hide all wiring, plumbing, and ductwork. However, the panels can be removed at any time for easy access.
Drop ceilings are easy for homeowners to install without professional assistance, but they can be costly. Although some tiles are more affordable, they still fall within the upper range of budgets.
Drywall Ceiling Installation
A drywall ceiling is another option for basement ceilings. This ceiling will make your basement look beautiful and is the most affordable. It can conceal all wiring, pipes, and ductwork contained in the ceiling beams, just like the drop ceiling. To install your drywall panels, however, you'll need to access any behind them.
You will need to attach the ceiling section with plumbing or wiring to remove it. You should carefully plan the layout of your ceiling in drywall to minimize the number of areas that will need to be removed to repair it later. For overhead applications, you will want to use quarter-inch drywall because drywall is very heavy. This surface can be painted and cleaned easily once it is installed.
Add a Coat of Paint
Sometimes, the basement ceiling may be pretty clear of ductwork and wires. You might decide to paint your basement ceiling one; solid color if this is the case. A single color allows everything to blend and minimizes any pipes or ductwork. Although it may not look like a professional drop ceiling or a ceiling with drywall, painting is the most affordable ceiling treatment. This may work, depending on the location of your basement.
Things to Consider
Consider your budget and how you would like your basement to look after it's finished. Remember that if you plan to sell your house soon, this project will impact your home's resale price. You are now ready to select your ceiling.
When transforming a storage space into a living area, homeowners often have to consider basement ceiling ideas. Basement ceiling ideas can transform your space from a comfortable, low-cost space to a professional office.
Cloth Ceiling
Although cloth ceiling coverings are not very common, they offer many benefits. The cost of cloth depends entirely on the material.
A basement ceiling made of heavy cloth can create a sound barrier between the living spaces above and below. People in both areas can feel the effects of footsteps and excited cheers coming from below while somebody is watching a video or playing video games. These sounds can be muffled to make the area more enjoyable.
It is as easy as picking a material to create color and texture. You can create a fairy castle for little girls, a cowboy theme in a man-cave, or an exotic harem using a suitable cloth and a ceiling-hanging color. A relaxing, enjoyable theme can make it more fun and comfortable.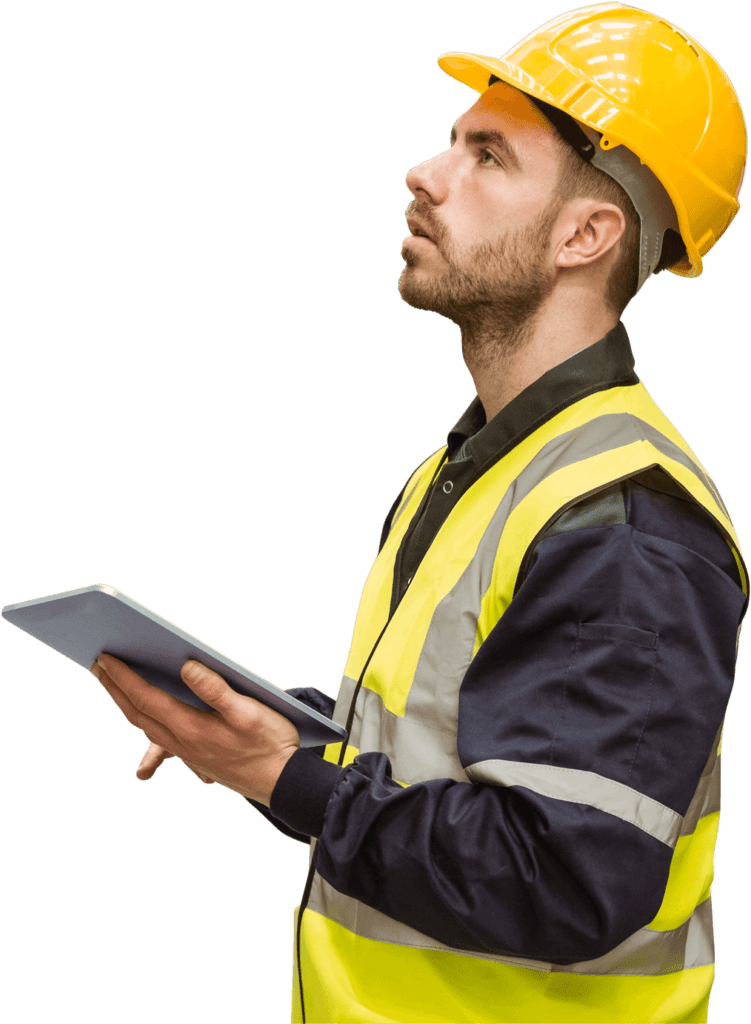 Cloth ceiling coverings can be easily removed. Cloth ceiling coverings are easy to remove. Removing the ceiling covering quickly in an emergency is possible to save significant money. A ceiling covering that is easy to remove can prevent repair problems from getting worse or collateral costs such as gaining access to floor joists and overhead pipes.
The ceiling covering can be removed easily, which allows for remarkable customization. Even a space that is considered heaven by a five-year-old can quickly become an embarrassment for a grownup. A cloth ceiling covering makes it easy to change the room to suit changing tastes.
The Old Stand-by
Gypsum board attached to overhead joists is the best option for finishing basement ceilings. This gives you a smooth, easy-to-print surface. The cost of Gypsum board ceiling coverings is moderate.
However, the downside to this ceiling covering is that any overhead maintenance or repairs will require removing and replacing a portion of it. Although this is not uncommon, it is worth considering the cost, mess, and inconvenience involved in choosing this ceiling covering method.
Go Professional
A suspended ceiling's professional appearance is unbeatable in terms of cost. Suspended ceilings are the same ceiling covering found in offices. They allow for easy maintenance and repair. The tiles can also be quickly and inexpensively replaced compared to other ceiling coverings. Suspended ceilings have two drawbacks. They waste space, and their suspension grids can be damaged easily, so they may not be the best option in areas with low clearances or where there is a lot of activity.
Your basement's ceiling is an important feature. You may think it is unpleasant, but many products can transform your ceiling into something beautiful. People want warmth and comfort in their basements. They are naturally dark and cold.
It is not difficult to be creative, and it is not hard to achieve this. There are many basement ceiling finishes, and choosing the one that works best for your needs cannot be apparent. Basement ceilings can be classified as either suspended or drywalled. Finishing touches can include decorative touches. Do not be afraid to try out new things, be imaginative and think outside the box.
Basement ceiling finishing can be done without experience with this type of project. To get started, you might want to learn about the different types of basement ceilings. The drywalled ceiling is the first.
This ceiling requires some equipment rental and labor. This is more difficult to install than basement ceiling finishing systems.
You can incorporate it into the design or create an entrance if you are concerned about wires and pipes running through your ceiling. You can add trimmings to the ceiling or use attractive tiles.
Another option is a suspended or dropped ceiling for your basement. These ceilings are made up of a grid of metal bars that look like an upside-down T and are suspended from wires from overhead joists. Dropped ceilings are great because you don't need to move wires, pipes, or ducts.
The joists do not have to be straight to make the ceiling look flat. This basement ceiling finish will allow you to access heating, cooling, and electrical systems quickly. You can also add lighting fixtures easily.
A drop ceiling also shields from unwanted sound. A suspended or dropped ceiling has one major drawback: it takes up too much space. You may want to consider this option if you have a low basement ceiling.
Is Your Smooth Ceiling Finish Leaking?
Although ceiling repairs due to water damage are not common, they can present challenges beyond what most homeowners expect. You could face a massive project if you have to repair ceiling water damage.
Housing contractors realized that spraying popcorn texture on ceilings could save them a lot of money in the 1950s and 1960s, rather than paying skilled workers to smoothen them. This abomination was accepted and considered acceptable by many people.
As asbestos' dangers became more apparent in the 1970s, many spray-on ceiling finishes were examined and found to contain high levels of asbestos. Although asbestos was banned from the production of spray-on ceiling textures, many homes still have popcorn-textured ceilings.
Asbestos ceilings that have been textured are generally safe for your health as long as they are not damaged or ruined. The risk of ceiling water damage is high.
To remove asbestos material, you should soak it in water. This is precisely what happens when ceiling water damage occurs. This breaks down the bonds between the asbestos fibers and the underlying materials.
If water damage is sustained to a textured ceiling and the manufacturer and installation date are unknown, there may be an asbestos exposure risk. The loosening fibers could become dislodged and can infect the air you breathe.
This is a common situation. First, collect samples from the affected areas. As if the models were positive for asbestos, this should be done. You can find various testing services on the internet or in the Yellow Pages that will test your samples. Most importantly, it costs about thirty dollars, and you get a discount if you have multiple instances.
The instructions Palm Beach Gardens Popcorn Ceiling Removal & Drywall Experts provided for collecting samples are particular. They must be followed if you want to avoid danger to your family or yourself.
If you find asbestos in your samples, you have two options. You can hire Palm Beach Gardens Popcorn Ceiling Removal & Drywall Experts, or you could do it yourself with all the associated risks.
Understanding the scope of such a daunting task is crucial before undertaking it. You can find instructions online, though it is not for the faint-hearted.
If you wanted to purchase a property with textured ceilings, it would be good to choose professional certification and testing to ensure they are free of asbestos. Asbestos-containing materials can be expensive, and the risks are high. 
Locations We Serve
We offer the above services at the following locations within Palm Beach Gardens:
If you are located in Palm Beach County and you don't see your city/area listed above, don't worry! We cover all of Palm Beach County. Fill out the contact form above or CLICK HERE and send us a message. We'll get back to you asap!