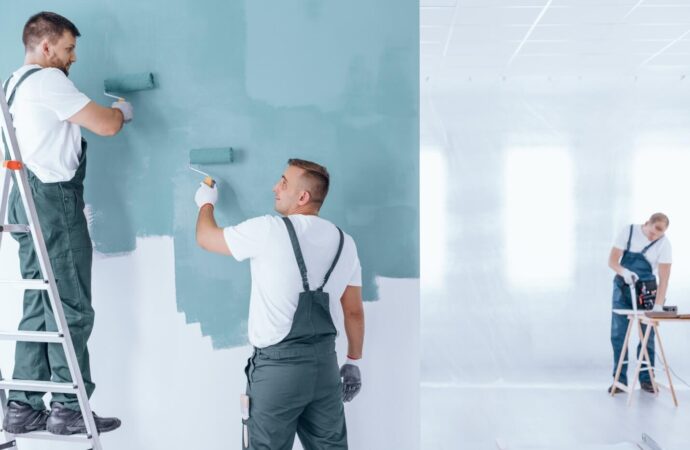 A clean, well-maintained commercial property is vital for any business, whether it's a retail shop, an industrial factory, or a condominium. A commercial painting company can transform dull commercial properties into stunning masterpieces if you are a businessman. Why is it essential to choose commercial paint?
The First Impression is the Last
A dingy hotel or a rundown store is not what people want. Potential customers or employees will judge your business condition based on your commercial property. You will not impress customers if your property is dull. It is critical to take care of your property.
Customers Expect Clean Environment
A product-based business must be clean. Customers are assured of your commitment to cleanliness by a clean environment. This also provides safety and security for employees.
Customers believe that if a business person cannot take care of his office, he cannot take care of his customers. Your commercial property must be painted and kept clean.
A Stitch in Time saves nine.
You can avoid paying the small price of repairs to damaged walls, rotten timber, and peeling paint, but you will need to spend a lot more for future repairs. This will cause serious financial problems for your company. You must immediately repair the damage and protect your investment.
Commercial painting companies like Palm Beach Gardens Popcorn Ceiling Removal & Drywall Experts can help you keep your commercial property current. They can paint your property but do minor repairs and renovations.
They can fix damaged doors, windows, and ceilings. They will paint them beautiful. How important are these aspects to consider when hiring a commercial painting company? Do not hire any painting contractor you see. You should choose a reliable company for commercial paint that guarantees the following: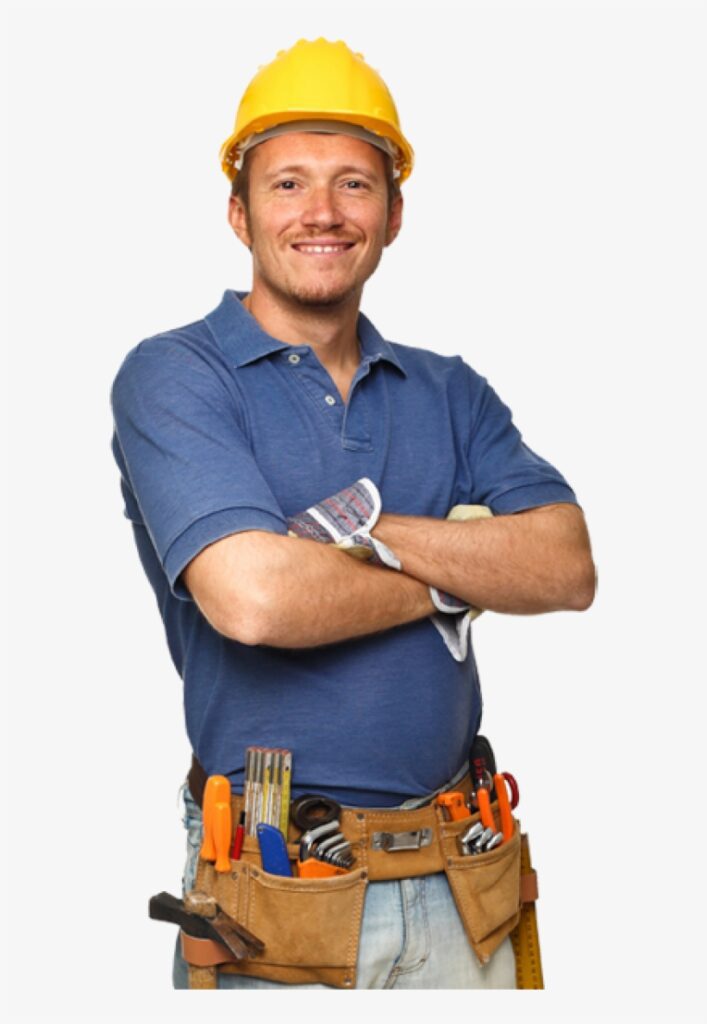 Commercial Painting Delivery Systems
---
Spraying With Airless
Flexible and modular operation is possible with airless spray systems. You can use your airless spray system to apply lacquers and elastomeric. They can also be equipped for indoor and outdoor use. You can choose from electric or gas-powered sprayers. While the gas-powered models are more powerful, they are better suited for outdoor projects. The quieter, electric airless sprayer is best for indoor jobs.
High Volume, Low Pressure (HVLP)
To turn liquid paint into spray, HVLP systems use large volumes of air at external pressure. This system is used for coating woodwork and ceilings. Spray painting is achieved by either spraying the paint with air or converting the paint into tiny droplets that can be accelerated out of a nozzle.
Standard Commercial Painting Paints
You can use standard commercial paints such as primers, stains, and colors from companies like Palm Beach Gardens Popcorn Ceiling Removal & Drywall Experts. It would help to speak to a commercial contractor about your immediate needs. Commercial paints have many properties.
Specialty Commercial Painting Colors
Specialty commercial paints provide radically different coating properties for demanding commercial paint environments. These are a few products that can be used in heavy-duty industrial and commercial applications.
Covercrete, a specialized concrete coating

Griggs Paint, unique aerospace ready coatings

Polymerland, specially engineered resins that can be used with polymers

Armorpoxy is a floor coating system that can withstand high temperatures.
The most challenging task is to find a good painter when remodeling your home. The process is simple: you search, then you negotiate, and finally, you choose. But, the dissonance results from delays in time and the non-standard work done by the painter.
The situation is the same whether you plan to renovate your office, manufacture a plant, build, or hire a non-professional painter. If you think you can achieve the desired results, you're not aware of the fact.
Painting contractors use state-of-the-art technology that ensures uniformity in output. They also benefit from the experience and skilled workers who can improve the aesthetics and appearance of your place.
A commercial contractor offers many advantages over local or non-professional painters. They are skilled in their trade and can assist in choosing the right color and texture for your paint. They are well-versed in using colors to create different moods and aesthetics. Their advice will help you make the right color choices to bring life to your home and work environment.
Second, the equipment they use allows them to produce more consistent results. The equipment is familiar with the SOPs of the company and can have extraordinary quality output. It also ensures standardization which means that you can achieve the same production or the same color anywhere else.
Time delays are a problem when you hire a local painting contractor. Commercial painters have a fixed starting and ending date. This means that you can resolve time delays. The second reason is that no homeowner wants the painter disrupting their daily life. Commercial painters also solve this problem. Commercial painters ensure they do not disrupt your day or cause any inconveniences.
You will see the following benefits of hiring a commercial painter. It reduces your time cost. This means that every day you waste in your office due to paint delays could have been earned. This is a cost that commercial paint contractors can save you. The second benefit is that the paint produced by commercial paint contractors has a standard quality.
This means it adheres well to the sample paint, often shown before signing a contract. The color you use will determine the atmosphere and style of your office or home. The commercial painters will ensure that your needs are met. They have the experience to define aesthetics because of their field expertise. There are many painting contractors online, and you can get a deal in just a click.
Waterproofing Retail Store
---
Water intrusion is perhaps the most critical issue big-box stores must address. Painting provides waterproofing protection. Water infiltration into a facility can lead to costly waterproofing failure if it is not dealt with quickly.
The potential for water damage to a commercial contractor cannot be ignored. They can understand the movement of water inside and outside buildings and how it reacts to environmental conditions. They use commercial paint solutions to prevent condensation and provide insulation. Condensation can lead to corrosion, rust, and contamination on non-coated or improperly coated surfaces.
Superstores often have waterproofing solutions that are laid early in the construction process. This painting system is carefully designed to account for the water content in newly-poured concrete blocks. Before waterproofing can be applied, cement slabs should be completely dry.
The Big-Box Store: Aesthetics
---
Commercial paint systems are required for big-box retailers to improve the appearance of their buildings. The building's coating systems can be damaged over time, resulting in a loss of its beauty and cleanliness.
Coatings maintenance teams often assess coatings products to withstand store-specific damage agents. The MSDS results from laboratory testing that was done to formulate the product. The MSDS is a product of laboratory testing that examines the effects of weather, UV, fog, condensation, corrosion, and other elements on the product. It also assesses changes in paint texture, color, and glossiness.
Contractors can make better choices when selecting coatings and accurately pinpoint the best replacement for damaged layers. The commercial system restores appearance by removing facility substrates' peeling, blistering, or chalky look.
Retail Store Corrosion Issues
---
Retail stores can be subject to corrosion-related damages. They require corrosion protection just like regular buildings. Installing corrosion-resistant commercial paint systems should be done regularly. Steel foundations are especially vulnerable to corrosion. If left untreated, they can oxidize or deteriorate. Corrosion can cause structural damage to the building and make it look unattractive.
Because the superstore's inner temperature is controlled, corrosion is not a problem. However, areas susceptible to corrosion, whether internal or outer, should be cleaned and prepared before painting. Acid-based cleaning agents can be used to prepare the surface and restore adhesion.
The substrates are powered and washed with water to remove loose dirt, paints, and other contaminants. Depending on the surface's condition, different types of blasting might be required to clean, level, and prepare it. Proper preparation is crucial for adequate adhesion and overall project success.
Locations We Serve
We offer the above services at the following locations within Palm Beach Gardens:
If you are located in Palm Beach County and you don't see your city/area listed above, don't worry! We cover all of Palm Beach County. Fill out the contact form above or CLICK HERE and send us a message. We'll get back to you asap!